Short Business Description
La-Von is a Board Registered Nurse (RN) licensed in the State of Florida, and certified by the American Heart Institute as a BLS, ACLS, PALS and Heart Saver instructor, hence who better to teach critical care classes than someone who is always in the trenches of life to death situations.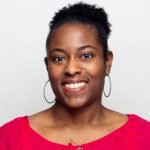 Short Business Description
Nurse Extraordinaire. Planting seeds towards a healthy future.
Business Address
825 Watters Creek Blvd, Suite 250
75013