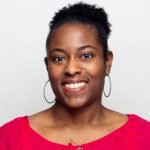 Short Business Description
Nurse Extraordinaire. Planting seeds towards a healthy future.
Business Address
825 Watters Creek Blvd, Suite 250
75013
Short Business Description
Transformational Mindset Coaching to guide women in redefining who they are while taking their power back.

Nurse Consulting assisting Nurses who want to transition their career leveraging their knowledge while working from home.

Nurse Consultant Case Management working with Insurance companies, attorneys, employers, and injured workers.