ABundant Seeds Health Solutions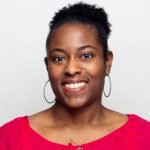 Full Business Description:
Hello, I am Alvionna Brewster, MSN-Ed, RN, the owner for Alvionna Brewster, LLC and dba ABundant Seeds Health Solutions. I am the Nurse Extraordinaire. What this means is that I love being involved in helping people to grow and get the best out of life through education, empowerment, motivation and resources. I believe that when a seed is planted, nourished and protected, it will grow and continue to give back. This is my motto and my hope for the people that I touch and inspire.
ABundant Seeds Health Solutions is my newest consulting agency venture dedicated towards preserving the safety and well-being of families and companies during the COVID-19 pandemic.  This includes topics such as consulting, screening, education, testing, tracing and cleaning.
More about me:
*I have written and published two books. I also have created a book writing/self-publishing course.
* I am the founder of BNE which is the best networking organization for black nurses interested in entrepreneurship.
* I teach CPR courses to help professionals and lay people understand and demonstrate basic life saving skills.
* I love to teach and mentor both nursing students and seasoned nurses.
* I love to speak about and teach health promotion and primary prevention techniques.
* And I love to be creative, so I make things.
Send Message to listing owner