About Course
CLIA Waived labs are the simple, easy and routine labs that we perform regularly with low risk of error. They don't require a lot of supervision or extensive training and are approved by the FDA.  These labs have been around for years but have most recently gotten a lot of attention due to the COVID-19 pandemic.
In this 2-Hour Masterclass, we take a deep dive into what it takes to launch and maintain your successful CLIA Waived Lab business. Included are topics such as:
Getting started
How to find supplies
Discussion on
Credentialing/Billing
Documentation options, Policies/Procedures
Obtaining Policies/Procedures
How to market
Tips and Tricks to the trade
And how to get on-going support
Before signing up for this class, it is strongly advised that you contact your state's health department to go over any state specific requirements such as Medical Director.  Currently, we are aware that states such as NY, California, Pennsylvania & Maryland require a Medical Director.
Show More
What Will You Learn?
Understand how to launch and maintain a successful and lucrative CLIA Waived Lab.
Course Content
The Masterclass
The Masterclass Video & Resources
FREE BONUS: TEXAS RESIDENTS
Student Ratings & Reviews
Excellent course! So happy I purchased it! Very thorough, clear, concise, easy to follow and understand. As always, Alvionna is professional, supportive and helpful! Take this course!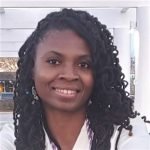 2 years ago
This course was so informative and gave me all the basics I needed to get started testing. I purchased the Course Oct. 2nd. Submitted my application to my state on Oct. 8th. I got my CLIA number on Nov. 8th. I will be set and ready to start providing mobile Covid Testing Services in my area in January 2022. I'm excited about launching Jubilant Health Solutions in South Caroline. Thank you Alvionna and Tammy Marshall!
This class was so bomb glad I purchased it! Anyone looking for a clia class this is it, is nurses are so thorough, clear, and concise! Starting my clia lab today!