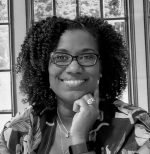 Full Business Description
I am also Multi-Passionate, I have several businesses. My main lane is compliance.
I help women and minority business owners gain access to millions by ensuring they have foundationally sound and compliant businesses set up so they can compete in the funding, corporate and government workspaces. This is more than having an LLC and EIN, it also includes DUNS, professional email address, minority certifications, etc. I believe in order to be treated like a business we must LOOK LIKE A BUSINESS.
Send Message to listing owner