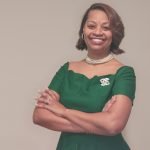 Full Business Description
Parker Waugh Enterprises, Inc (parent corporation) is a Business Management Consultancy which delivers actionable solutions to real business challenges that span across people, technology, data, and finances. Our business and management consultants provide entrepreneurs and their enterprises with strategic leadership and transformational insights, based on solid principles and proven processes. Together, we work with you to deliver thoughtful, practical guidance and recommendations.
Housed under this parent corporation, we have a coaching and consultancy firm (d.b.a.) EPW Consulting, which services organizations as well as individuals to make lasting transformations in how they show up for themselves and those whom they serve, through organizational culture consulting and leadership mindset & empowerment coaching.
We also own At Your Service Labs, LLC, your premier choice when it comes to providing mobile phlebotomy and concierge nursing services. We service healthcare providers, individual clients, and corporations with all of their lab collection, specimen transportation, concierge nursing services, RN Intake Assessments for Home Health Agencies, and Paramedical Exams for Life Insurance Companies.
Send Message to listing owner