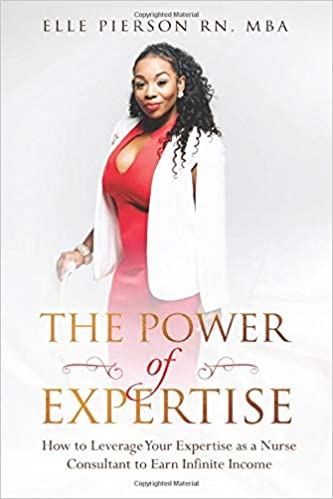 The Power of Expertise: How to Leverage Your Expertise as a Nurse Consultant to Earn Infinite Income
About the Book
Nurses have the expertise to evolve healthcare by sharing their frontline experience as Nurse Consultants. If you're ready to launch an independent consulting firm as a Nurse Consultant, but don't know how to monetize your years of nursing experience, The Power of Expertise provides you with a comprehensive guide to identify healthcare challenges and profitable solutions to offer the healthcare marketplace. Registered Nurse and Healthcare Consultant, Elle Pierson, pulls from her extensive consulting experience and shares how to transition from clinical professional to nursing expert with an unlimited income potential. You'll learn how to:1. Make your degrees and certifications work for you as a Nurse Consultant2. Identify expensive healthcare challenges and how to get paid to solve them3. How to identify your ideal client and build your expert authority4. Build your consulting business infrastructure5. How to calculate your consulting rates to get paid your worthThe Power of Expertise provides you with the roadmap to launch and scale your consulting firm in any healthcare specialty.
Disclosure of Material Connection: Some of the links in the page above are "affiliate links." This means if you click on the link and purchase the item, I will receive an affiliate commission. I am disclosing this in accordance with the Federal Trade Commission's
16 CFR, Part 255
: "Guides Concerning the Use of Endorsements and Testimonials in Advertising."