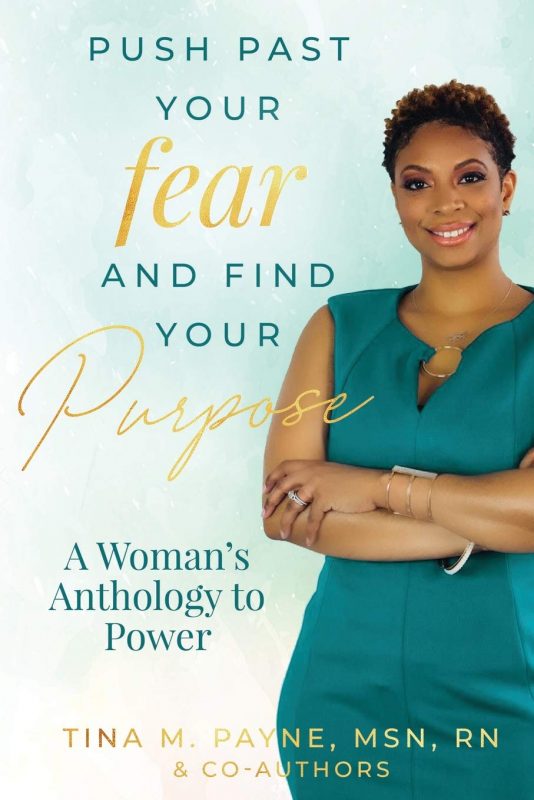 Push Past Your Fear and Find Your Purpose: A Woman's Anthology to Power
About the Book
What does it mean to live life on purpose? What does it mean to live with passion or vigor? You see these terms are all relative based on not just emotion, but more importantly, the action that comes forth as a result of it. This book is a collection of stories from ten passionate and purposeful women, who happen to also all be nurses. The cumulative effort of these stories will exemplify the meaning of transformation, that achieves by getting "on track" along their journey. Take a walk with them as they show you the faith and determination needed to live a life full of vigor! Alignment = meaningfulness and these powerhouses live as "Nurses on Purpose".
Co-authors include: Dawn Bork, Charlene Harrod-Owuamana, Sandra Cleveland, Lola Olarunfemi, Malina Spears, Kecia Hayslett, Onissa Mitchell, Willa Smiley, Karin Dent-Alston
Also visit website: bit.ly/purposeoverfear
Disclosure of Material Connection: Some of the links in the page above are "affiliate links." This means if you click on the link and purchase the item, I will receive an affiliate commission. I am disclosing this in accordance with the Federal Trade Commission's
16 CFR, Part 255
: "Guides Concerning the Use of Endorsements and Testimonials in Advertising."